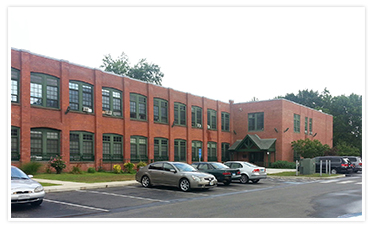 The building is being expanded and renovated.  All services to continue as Supportive Housing.  Current clients in temporary living quarters.
The Transitional Living Program at My Sisters' Place provides 18 furnished apartments and is focused on providing women who have experienced chronic homelessness with the skills they need to stop the behaviors, which have contributed to their continuing housing instability. Residents can remain in the program for up to two years.
In addition to providing educational and employment support, My Sisters' Place also helps residents master soft skills such as developing a strong work ethic, life skills, working with others, and successfully managing personal challenges.
The goals and objectives of the program are:

Residential stability
Greater self-determination
Remaining in permanent housing
Participating in citizenship activities

Increased skill or income
Paying housing expenses
Completing a GED or job training program for a minimum of 12 months and becoming employed
Please call 211 for more information about how to apply to this program.
Supported Recovery Housing
The My Sisters' Place Supported Recovery Housing program has the capability to provide up to 11 women, who are transitioning from prison or coming out of a drug or alcohol rehabilitation program, with shared housing.
Want to Learn More?
Click here to read our Case Study, "Pat's Transitional Living Story."