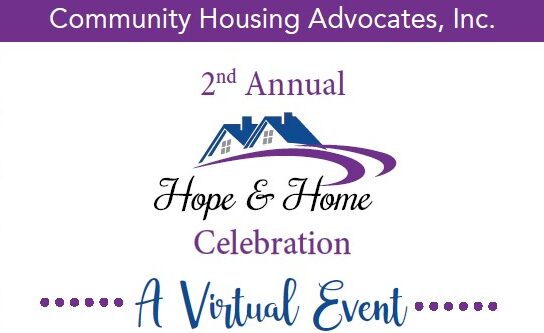 to benefit Mercy Housing and Shelter Corporation and My Sisters' Place
November 5, 2020 ~ 7:00 – 8:00 pm
Visit https://one.bidpal.net/hopehome2020 to:
Purchase "Food For A Day" at our Friendship Center
Help furnish a virtual home
View auction items as they become available
Please join us as we celebrate the impact of two longstanding, Hartford organizations working daily to prevent homelessness and care for the most vulnerable in our community. To keep everyone safe this year, please join us from your own home to help us raise money for those without a home.
To view our event live on Thursday, November 5th at 7pm, visit here: www.hopeandhomecelebration.com
For more information, contact Christina Lessard at
clessard@mercyhousingct.org or (860) 808-2044.