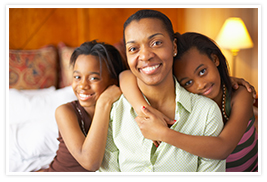 My Sisters' Place Housing Coordination Programs provide a variety of resources including rent, subsidies, security deposits, and loans for individuals with psychiatric disabilities. The Housing Coordinator at My Sisters' Place assists in negotiating the local housing market, tenants rights and responsibilities training, and acts as a liaison between landlords and tenants.
My Sisters' Place offers the following programs:
Fiduciary Agent – manages custodial accounts on behalf of a variety of individuals in the community who are not yet in a position to manage their own finances. State referrals required.

The Bridge – provides temporary assistance with rent in the form of a loan for individuals with mental illness who are at risk of becoming homeless. State referrals required.

Security Deposit Rent Subsidy – provides security deposits and first month's rent for individuals who are not mentally ill and who are referred to MSP by other social service agencies and emergency shelters.
Click here to read our Case Studies from families who have benefitted from our Housing Coordination Programs.