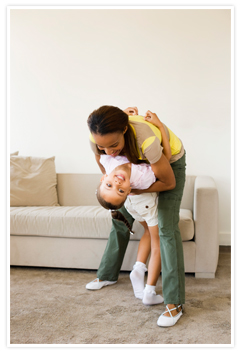 My Sisters' Place relies on the support of our volunteers in order to achieve our daily mission.
Below you will find different areas that are in need of volunteers at My Sisters' Place.
Download our volunteer application.  Completed applications can be emailed to ejohnson@sistersplacect.org or faxed to 860.895.6633.
Unfortunately, due to COVID-19, we have had to ask our volunteers to stay at home for their safety and the safety of our clients. This is only temporary, and we are working on getting our volunteers back where they want to be – helping us help our clients!
In the meantime, we are always in need of non-perishable food items, toiletries, laundry detergent, new linens, and cleaning supplies. Click here for our wish list. Or feel free to arrange a drive amongst your
family and friends, using social distancing, of course!
Children's Group
While our women residents attend Life Skills Classes and House Meetings, we provide a range of planned activities for the children and are in need for volunteers to help coordinate and supervise. Our kids range from newborn to age 16. We do look for a regular commitment; however, it does not have to be every week.
Times available: Every Wednesday from 5:45 pm – 7:30 pm
---
Tutoring
Our tutoring program meets Mondays, Tuesdays, and Thursdays during the school year from 4:30 – 5:30 or by appointment.
---
Run a Drive
Organize your school group, church group, neighborhood or friends to run a drive collecting some of our most-needed items. Contact our Donations Coordinator to obtain a Wish List prior to conducting a drive.
Times available: All
---
Handiwork
With three locations, there is much maintenance work that needs to be done at our various sites. This can include anything from minor repairs to painting. We need volunteers to be available on an on-call basis as repair needs arise.
Times available: Vary with need
---
Group Projects
Help with yard work or organizing donations.  Anything else that may need to get done throughout our sites is always extremely helpful!
Times available: Weekdays from 9 am – 4 pm
---
Please note: If you are looking for an internship, please send  your resume to Kathleen Shaw, COO at kathleens@sistersplacect.org
*We don't currently have any weekend volunteer opportunities