Support Our Holiday Wishes Program
Mercy Housing and Shelter Corp and My Sisters' Place are seeking support for our 2022 Holiday Wish Program. Each year we partner with individuals, businesses, and service organizations to help make the holidays a little brighter for those who face the prospect of being unable to celebrate the season.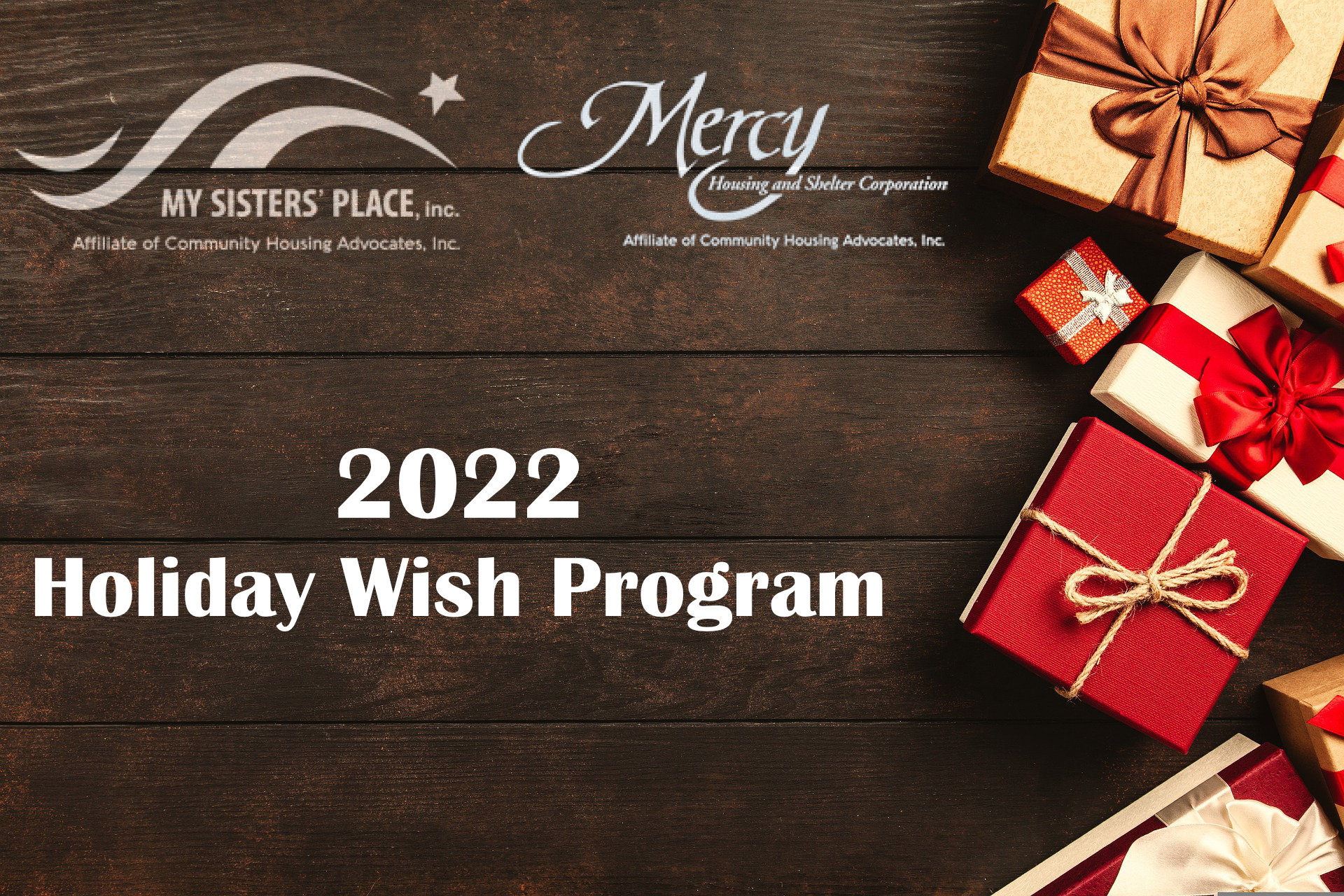 Make a secure gift purchase and/or financial donation through our online portal:
Click the link below
If you would still like to adopt a family in the traditional way, this option may be available on a limited basis.
Contact Information | Bree'Ana Johnson at :